Turn to Alfa Romeo of Winter Haven for all your luxury car needs. Our Alfa Romeo dealership near Auburndale, FL offers a wide variety of new Alfa Romeo cars for sale, along with an expert service center. Our highly trained service center technicians are standing by to provide outstanding maintenance and repair work. Whether you need an oil change, new tires, or brake repair, count on Alfa Romeo of Winter Haven.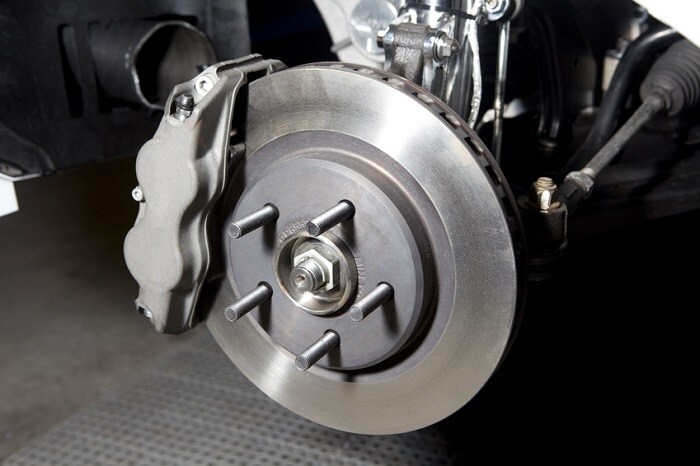 Basics of Brakes
It's important to keep up with proper brake maintenance and repair for a number of reasons. If your brakes begin making a screeching or grinding noise, be sure to bring your vehicle in to Alfa Romeo of Winter Haven for a professional inspection. These noises normally indicate a need for new brake pads.
What are some other ways you can tell if your brakes need work? A vibrating steering wheel and/or pressing the brake pedal to the floor could mean problems with discs or rotors. Additional parts that make up your vehicle's braking system include calipers, brake pads, and brake fluid. This complex system needs to be maintained on a regular basis in order to provide an optimal and safe performance.
Keep in mind brake parts wear over time due to use. Here at our Alfa Romeo service center, we can easily take care of any brake repair you need. Whether you drive a new or pre-owned Alfa Romeo vehicle, we're here to help you keep it running smoothly and safely.
Why Choose Our Alfa Romeo Dealership
We invite you to visit our car service center near Lakeland, FL for brake maintenance or repair. Whether your vehicle needs new brake pads or a fluid flush, we can help you out. In addition, we carry genuine Alfa Romeo parts to accommodate all service needs. Need assistance with choosing parts or accessories? Ask our friendly technicians for advice and/or help with ordering.
We strive to provide a customer-focused environment and want to make it easy to bring your vehicle in to our service center near Auburndale, FL. We offer a convenient online schedule service form, and our service center is open six days a week with convenient morning and evening hours.
Trust Us with All Your Automotive Needs
From quick brake maintenance to extensive repair, you know that you can count on us at Alfa Romeo of Winter Haven. We're located at 190 Avenue K SW in Winter Haven, FL. Stop in today!