Having a luxury vehicle could be one of the most rewarding and exciting experiences of your life. At Alfa Romeo of Winter Haven, we offer incredible new and pre-owned Alfa Romeo cars. We serve Winter Haven, Auburndale and Lakeland, FL and we hope that you will stop by and check our amazing collection of Alfa Romeo vehicles.
Why Alfa Romeo is Special
Alfa Romeo was founded on June 24, 1910 in Milan. Ever since, this brand has been known for its luxury and style. Many people throughout history had relied on the Alfa Romeo brand to arrive in style. Alfa Romeo cars have participated in Grand Prix motor racing, Formula One, Sportscar racing, touring car racing and more.
In August 1915, the company was taken over by Neapolitan entrepreneur Nicola Romeo, who converted the factory to produce military hardware for the Italian and Allied war efforts. In 1920, the name of the company was changed to Alfa Romeo with the Alfa RomeoTorpedo 20-30 HP - the first car to be badged.
Enzo Ferrari founded the Scuderia Ferrari racing team in 1929 as an Alfa Romeo racing team, which holds the world's title of the most wins of any marque in the world. As you can see, the luxury of the Alfa Romeo brand has been kept throughout history until today and at our Alfa Romeo dealership near Lakeland, we are happy to share it with you.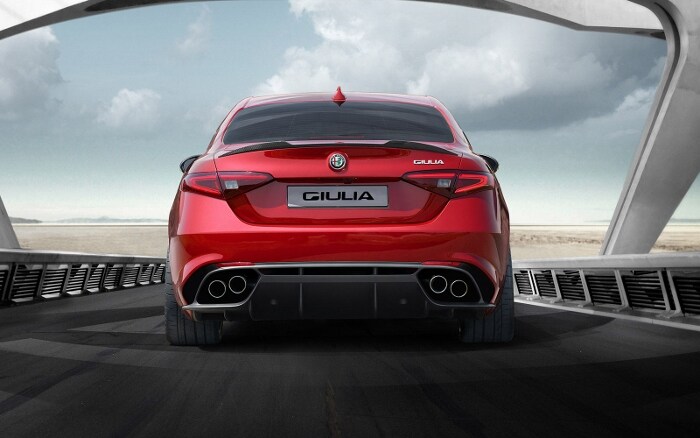 Alfa Romeo Vehicles at Alfa Romeo of Winter Haven
At Alfa Romeo of Winter Haven, are proud of our inventory of new Alfa Romeo cars. Currently, we have a variety of models that we know you will enjoy, such as Alfa Romeo sedans, coupes and SUVs. Some of our favorites include:
2017 Alfa Romeo 4C- This luxurious and stylish coupe is powered by 1.7-liter I-4 cylinder engine that produces 237 horsepower and 258 lb-ft of torque. It also has a six-speed automatic transmission and 34 mpg highway. This coupe has also some awesome special features, such as wireless phone connectivity, a seven-inch LCD screen, radio data system, and more. This Alfa Romeo car is safe and guarantees you a fun ride!
2017 Alfa Romeo Giulia Ti- This one-of-a-kind stylish sedan is powered by a 2.0-liter I4 turbo engine that produces 280 horsepower and 306 lb-ft of torque. It has an eight-speed automatic transmission and achieves 33 mpg highway. This all-new luxury sedan comes equipped with a Bluetooth hands-free and audio, 8.8-inch widescreen color display screen, remote audio controls, luxury steering wheel, luxury leather trimmed seats, backup camera, and more. This Alfa Romeo car takes beauty and technology to a whole new level.
We invite you to take a look at our whole selection of impressive luxury vehicle and choose for yourself. Come and visit us at 190 Avenue K SW today!